[%$hidden_fields%]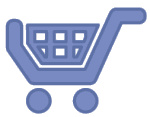 Dank u voor uw bestelling!
Bestel datum: [%$ctimedate%]
Het is direct doorgestuurd naar ons bestel team en zal de de zelfde of volgende werkdagverwerkt worden.
U zal ook een bevestigings e-mail toegestuurd krijgen wanneer u bestelling is opgenomen in het systeem.
PayPal overboeking
wij sturen u een link naar paypal de volgende werkdag. Deze zal de nodige informatie bevatten voor de betaling. Als u de bestelling wilt versnellen, kan u ook nu betalen. Ga naar de PayPal website (link onderaan) en vul de nodige details manueel in. Zet alstublieft uw naam in veld :"email onderwerp". Bestelling wordt geleverd na de betaling.
AliPay transfer
alstublief start nu de overdracht [%$prodprice%] [%$prodcurrency%] aan de AliPay account:

Typ "" als reden voor betaling.
Als uw Alipay account is geregistreerd met een ander email adres dan , neem dan contact met ons op zodat we uw betaling sneller kunnen verzorgen.
More info on payments with Alipay
Download
U kan de huidige versie van u software downloaden
here
.