Trang này chưa được dịch đầy đủ!
Sở hữu một bản quyền miễn phí cFos, cFosSpeed hoặc cFosBC bằng cách giúp chúng tôi dịch.
Tìm hiểu thêm
How to empty Outlook folders?

1
Select "Folder" view at the bottom left of your Outlook window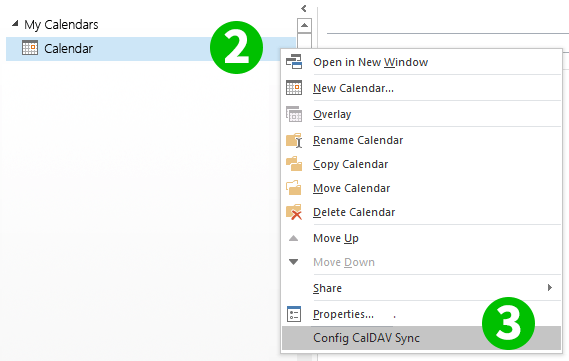 2
Right click on the Folder
3
Click on "Config CalDAV Sync"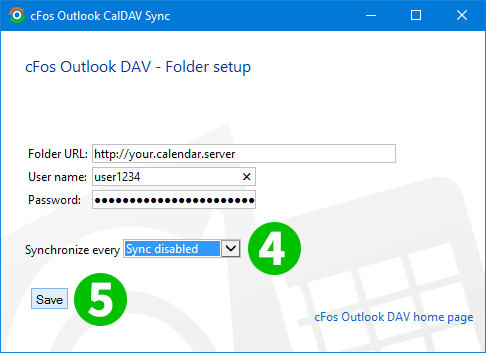 4
Set "Synchronize every" to "Sync disabled"
5
Click on "Save"

6
Left click on the Folder
7
Click on "View"
8
Click on "Change View"
9
Select "List"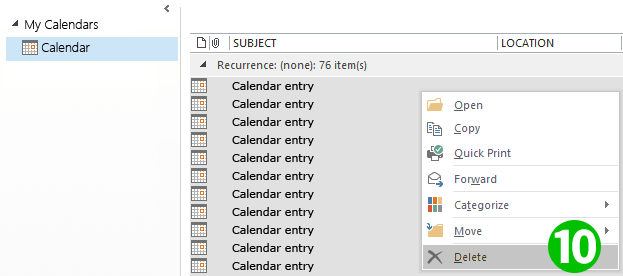 Select all entries with "Ctrl-a" and then right-click on them and choose "Delete" from the context menu
You need to repeat these steps for all Calendar, Contact and Tasks folders that are synced by cFos Outlook DAV.