This page is not sufficiently translated!
Get a free license (cFos, cFosSpeed or cFosBC) for helping us.
اطلاعات بیشتر
جوایز
آخرین اخبار





Enable cFos Traffic Shaping for smartphones, tablets and other mobile devices.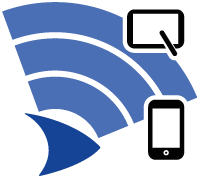 cFosSpeed now has a context menu option to start and configure (or stop) the Wi-Fi access point easily.
If your PC is connected to the router via Wi-Fi, you can share the same adapter for the ad hoc Wi-Fi access point. Or you can use the Wi-Fi adapter exclusively for the Wi-Fi access point if your PC is connected to the router via network cable. In this case the Wi-Fi bandwidth is fully available for your mobile devices, like smartphone or tablet.
When you have cFosSpeed installed on this PC, the Wi-Fi data is routed through cFosSpeed and, via its Layer-7 protocol detection, cFosSpeed can prioritize the traffic. If you frequently use smartphones and tablets for VoIP or streaming traffic, like music or movies, we recommend to add a Wi-Fi adapter to your PC and route the traffic of your mobile devices through this PC and cFosSpeed.
بیشتر بیاموزید
Prioritization - Your important streams first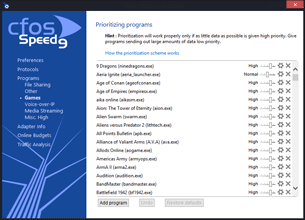 You can adjust the priority of the most common network protocols, so all programs using it automatically have the right priority. In addition you can configure the priority of individual programs. This means downloads don't cause lag while gaming or viewing videos, for example.
بیشتر بیاموزید
Overview of connections
On-the-fly prioritization of connections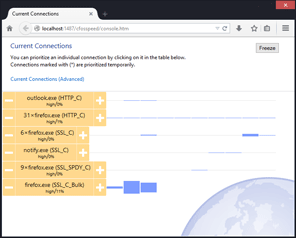 In one glance you see which programs use your bandwidth. cFosSpeed let's you temporary change the priority to speed up transfers or reduce latency for time-critical applications.
بیشتر بیاموزید
اطلاعات بیشتر