This page is not sufficiently translated!
Get a free license (cFos, cFosSpeed or cFosBC) for helping us.
اطلاعات بیشتر






TOP
Seller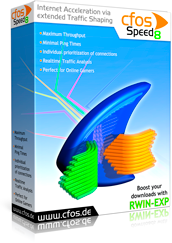 cFosSpeed
cFos Software GmbH
cFosSpeed


Internet-Accelerator + Ping optimizer
نسخه 10.50 -
جدید
cFosSpeed increases your throughput and reduces your Ping.
Keep your internet fast during heavy upload/download
Improve your Ping for online games
Reduce audio/video streaming problems
Wi-Fi access point
cFos Traffic Shaping for smartphones, tablets and other mobile devices.

How Effective is cFosSpeed Traffic Shaping?
Christoph Lüders & Christian Carazo, cFos Software GmbH - October 26, 2018
دانلود: cfosspeed-traffic-shaping-report.pdf

cFosSpeed optimizes your Internet connections with
Traffic Shaping and Prioritization
.
For all access types
: DSL, Cable, Mobile Broadband (2G/3G), Wi-Fi, etc.
بیشتر بیاموزید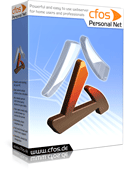 cFos Personal Net
cFos Software GmbH
cFos Personal Net


Host your files and synchronize your data
نسخه 5.00 -
جدید
Instant web hosting on your PC
Portable Mode - Allows you to host files without installing software or using 3rd party services
Build your own personal cloud
Synchronize files, calendars and addresses of your smartphones and tablets - and with MS Outlook: OutlookDAV (beta)
Easy server setup within a few minutes
Seamless JavaScript integration
WebDAV, CalDAV and CardDAV support
UPnP Media Server
بیشتر بیاموزید
---
cFos WMI Monitor, a cFos Personal Net add-on package
Monitor vital WMI data on your PC or smartphone.
Free addon package for cFos Personal Net users. بیشتر بیاموزید
cFos Notifier

- keep in touch


cFos Notifier periodically checks new sources and notifies you as soon as something new arrives. It then displays a notification in the Windows taskbar.
Currently cFos Notifier supports the following sources:
Thanks to cFos Notifier you don't need to clutter your desktop with open browser windows or email clients to keep in touch with the world. Likewise: if you need uninterrupted time, you can temporarily "pause" cFos Notifier to have the silence you need.
بیشتر بیاموزید
hrPing

- High-precision ping utility

You can do much more with hrPing than with Windows Ping.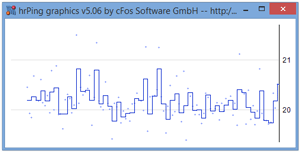 Graphical display of ping results
Uses high resolution timers, so ping times are accurate to the usec
Can ping as well with UDP packets or ICMP timestamp messages
Times and handles ICMP error replies as well
Size sweep: Send increasing packet sizes
Is a Traceroute and a Pathping as well
بیشتر بیاموزید
---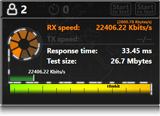 cFos Speed Test
With our new speed checker, you can quickly test the speed of your Internet connection. You can perform upload and download speed tests, for example to verify, if your Internet speed matches the promised values.
بیشتر بیاموزید