Enable port forwarding for the Mikrotik MIKROTIK RB951G-2HnD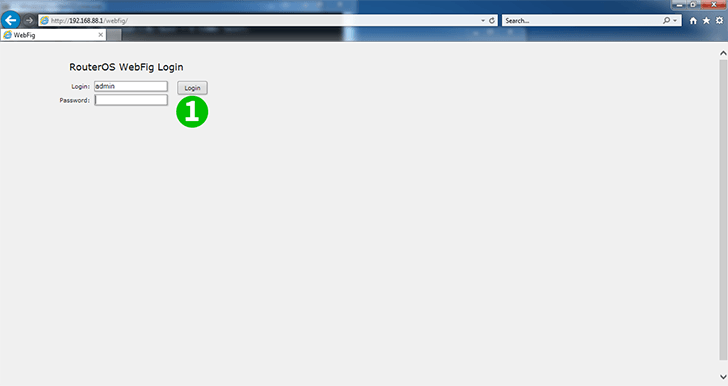 1 Log in the router using your user name and password (Default-IP: 192.168.88.1, Login: admin, password: none)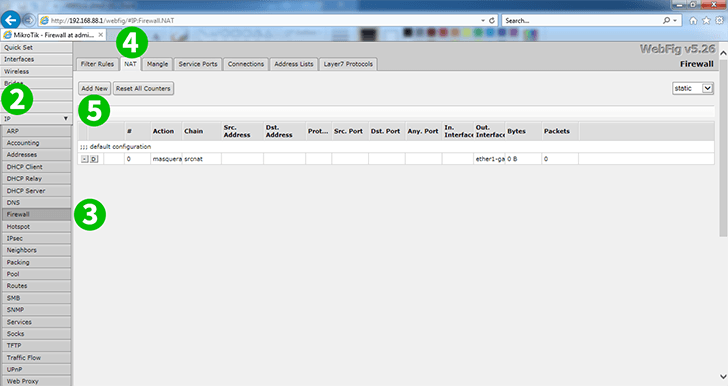 2 Click "IP"
3 Click "Firewall"
4 Click "NAT"
5 Click button "Add New" to add new rule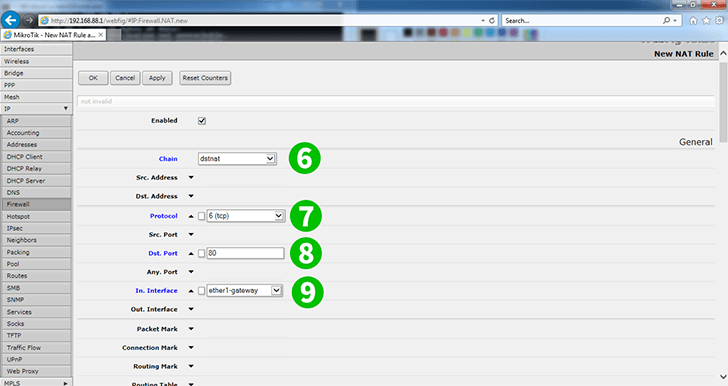 6 Chain: dstnat
7 Protocol: tcp
8 Dst. Port: 80
9 In. Interface: ether1-gateway (one of an interface on the router)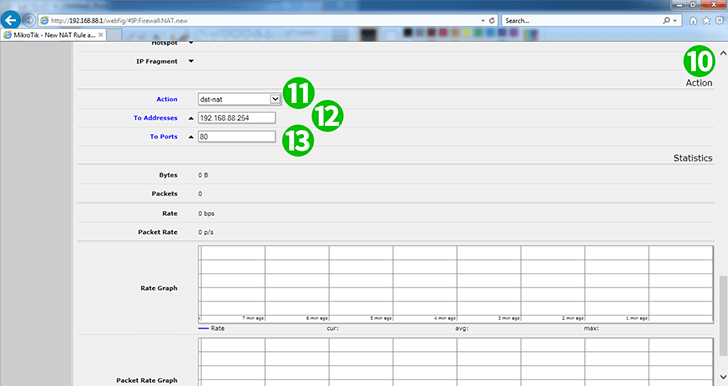 10 Scroll page down to "Action" field
11 Action : dst-nat
12 To Addresses: 192.168.88.253 (IP address of the computer cFos Personal Net is running on)
13 To Ports: 80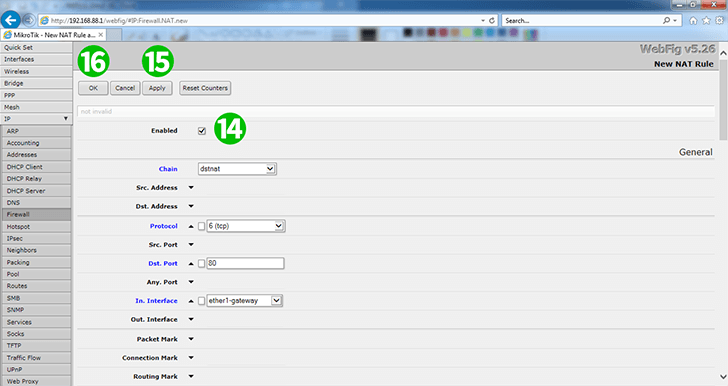 14 Scroll back on top of the page and check if the rule enabled (by default it is Enabled)
15 Click "Apply"
16 Click "OK" and then logoff from the router
Port forwarding is now configured for your computer!