Enable port forwarding for Tomato
These instructions are meant for the latest firmware of the Tomato, but should be valid for prior versions, too. The firmware for Tomato can be downloaded here.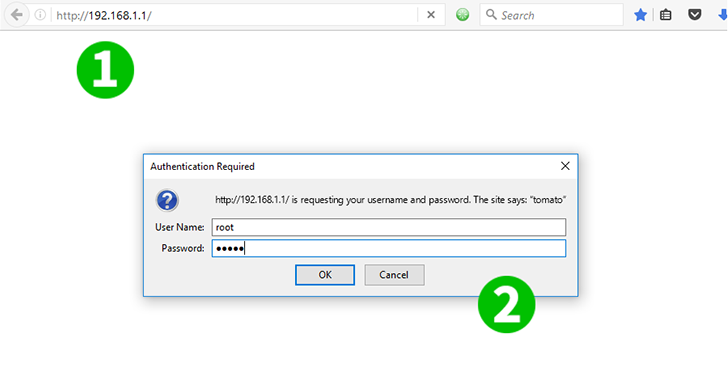 1 Log into your router with default IP (192.168.1.1)
2 Use your username and password (default username: root password: admin)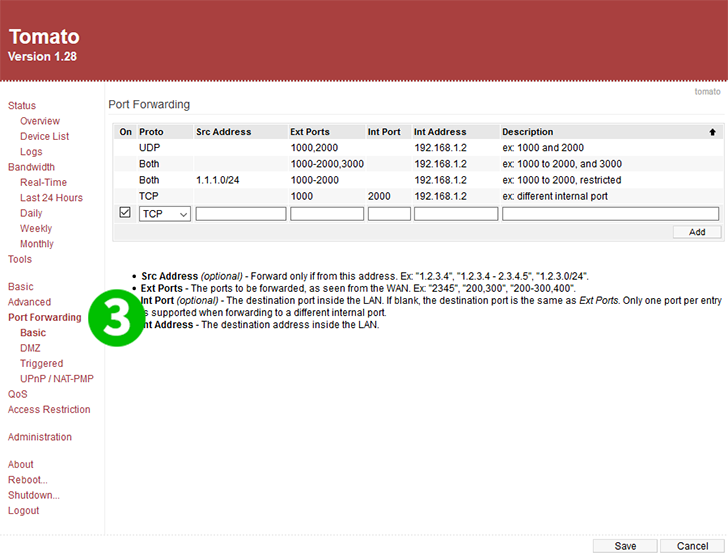 3 Click on "Port Forwarding" in the main menu on the left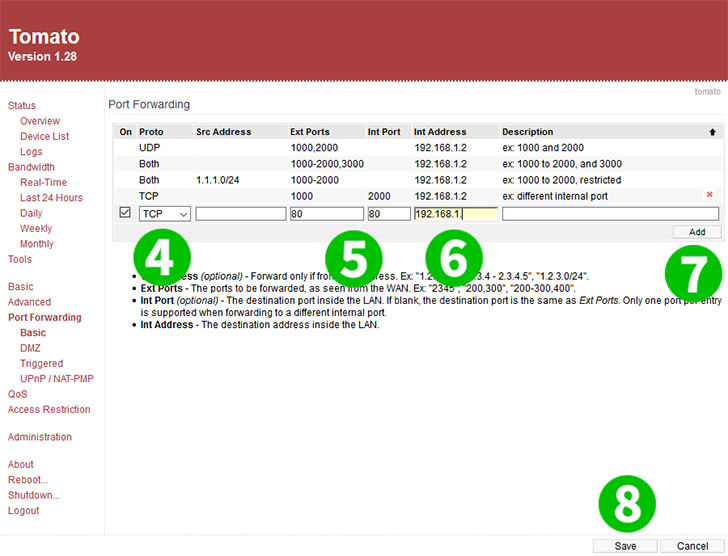 4 Select TCP in pulldown menu
5 Enter 80 for both Ext Ports and Int ports
6 Enter IP of the computer cFos Personal Net is running on in the Int Address field
7 Click on the "Add" button
8 Click on the "Save" button
Port forwarding is now configured for your computer!