Ontvang een gratis licentie (voor cFosSpeed) door ons te helpen met 10 of meer vertaal verbeteringen.
Sommige teksten worden gegenereerd door machine vertaling. Help ons deze teksten te verbeteren. Klik op de knop om de revisiemodus te starten.

Schakel port forwarding in voor Pandorabox SDK-versie 14.09

1 Log in op uw router met uw gebruikersnaam en wachtwoord (standaard IP: 192.168.1.1, gebruikersnaam: root, standaard wachtwoord: geen of admin)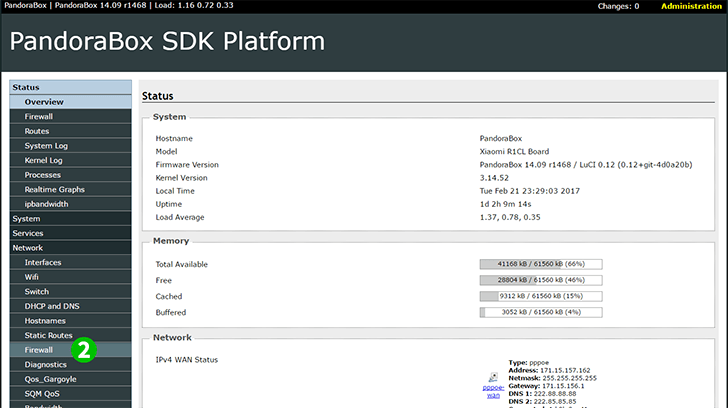 2 Klik op het menu "Firewall"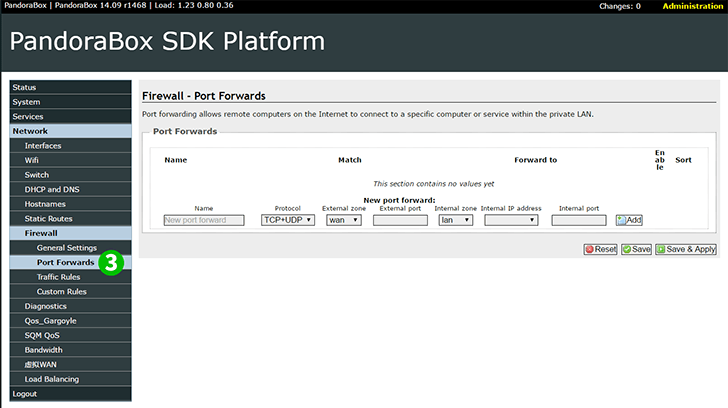 3 Klik op de knop "Port forwards"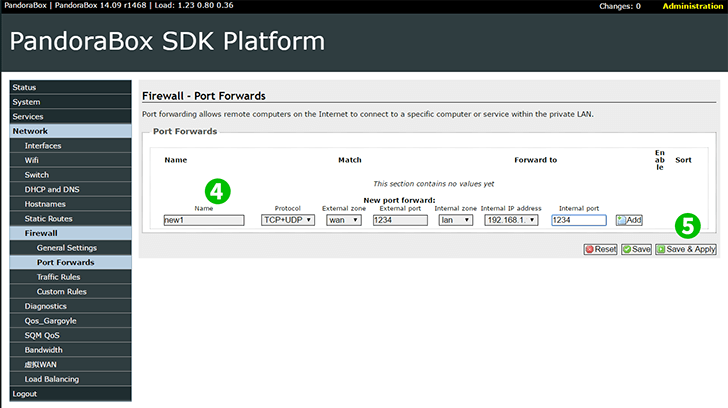 4 "Name" maak een naam (bijv. PNet)
"Protocol" selecteer TCP + UDP
"External zone" selecteer WAN
"External port" tot 80
"Internal zone" selecteer LAN
"Internal IP Address" Voer het IP-adres in van de computer waarop cFos Personal Net actief is
"Internal port" tot 80
5 Klik op "Save & Apply"
Port forwarding is nu geconfigureerd voor uw computer!
Schakel port forwarding in voor Pandorabox SDK-versie 14.09Instructies voor het activeren van Port Forwarding voor Pandorabox SDK-versie 14.09