This page is not sufficiently translated!
Get a free license (cFos, cFosSpeed or cFosBC) for helping us.
More information
[%$hidden_fields%]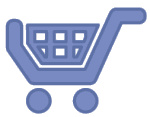 Thank you for your order!
Order Date: [%$ctimedate%]
It has been promptly passed on to our order team and will be processed there the same or next working day.
You'll also receive confirmation by e-mail once our team has entered the order into our system.
PayPal transfer
We'll send you a link to PayPal on the next working day. It will contain all the information necessary for payment. If you want to expedite your order, you can also pay now. Go to the PayPal website (link below) and enter all necessary data manually. Please enter your name in the field "email subject". Delivery after confirmation of payment.
AliPay transfer
Please transfer now [%$prodprice%] [%$prodcurrency%] to the AliPay account:

Please enter "" as reason for payment.
If your AliPay account is registered with an e-mail address other than , please inform us about this so we can assign your payment faster.
More info on payments with Alipay
Download
You can download the current version of your software
here
.