[%$hidden_fields%]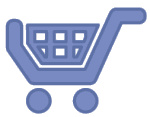 Hvala vam za vaše naročilo!
Datum naročila: [%$ctimedate%]
Poslano je bilo naši ekipi za naročila in bo procesirano tam isti ali naslednji delovni dan.
Prav tako boste prejeli potrditev po e-pošti takoj ko bo ekipa vnesla naročilo v naš sistem.
PayPal prenos
Poslali vam bomo povezavo PayPal na naslednji delovni dan. Vsebovala bo vse potrebne informacije za plačilo. Če želite pospešiti plačilo, lahko plačate tudi sedaj. Pojdite na PayPal spletno stran (povezava je spodaj) in vnesete vse potrebne podatke ročno. Prosimo vnesite vaše ime v polje "email subject". Dostava po potrditvi plačila.
AliPay transfer
Prosim prenesi zdaj [%$prodprice%] [%$prodcurrency%] to the AliPay account:

Please enter "" as reason for payment.
If your AliPay account is registered with an e-mail address other than , please inform us about this so we can assign your payment faster.
More info on payments with Alipay
Prenos
You can download the current version of your software
here
.