Enable port forwarding for the Orange Livebox 3.0

1 Open your Internet Browser and go to adress 192.168.1.1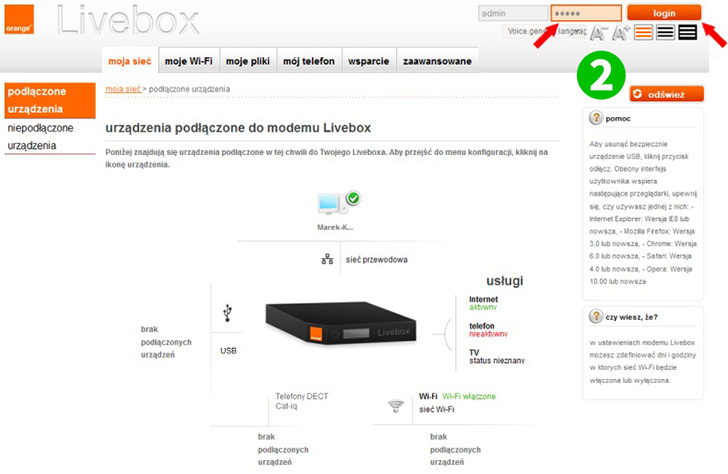 2 Enter your login data and press "Login". Default username is admin and password admin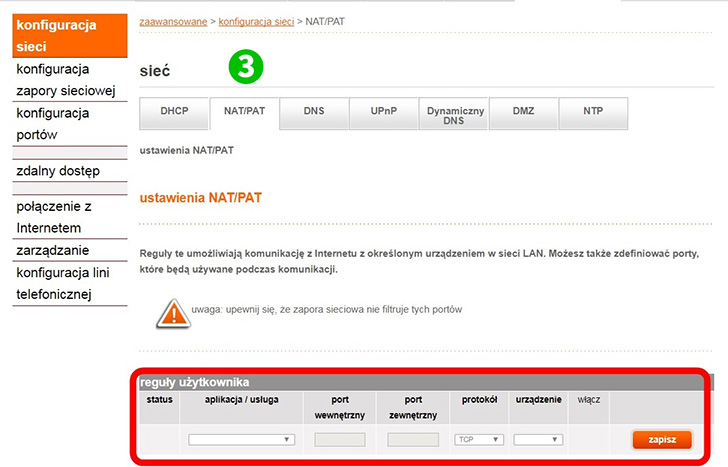 3 Go to "Zaawansowane" ("Advanced") and "konfiguracja sieci" ("Network configuration"). Press "NAT/PAT"

4 Select from "Aplikacja/Usluga" ("Application") HTTP Server and check if "Port zewnetrzny" ("External port") and "Port wewnetrzny" ("Internal port") is 80. Now select the PC cFos Personal Net is running on from the "Urzadzenie" ("Device") list
5 Press "Zapisz" ("Save")

6 Check "Wlacz" ("Enable") button in your HTTP setup
Port forwarding is now configured for your computer!