Ontvang een gratis licentie (voor cFosSpeed) door ons te helpen met 10 of meer vertaal verbeteringen.
Sommige teksten worden gegenereerd door machine vertaling. Help ons deze teksten te verbeteren. Klik op de knop om de revisiemodus te starten.

Schakel port forwarding in voor de Synology RT1900ac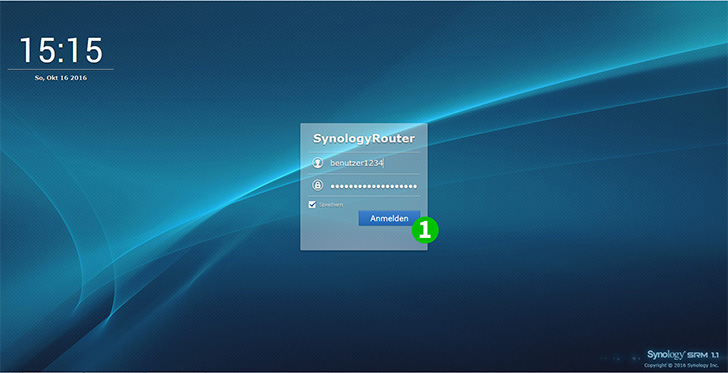 1 Log in op uw RT1900ac met uw gebruikersnaam en wachtwoord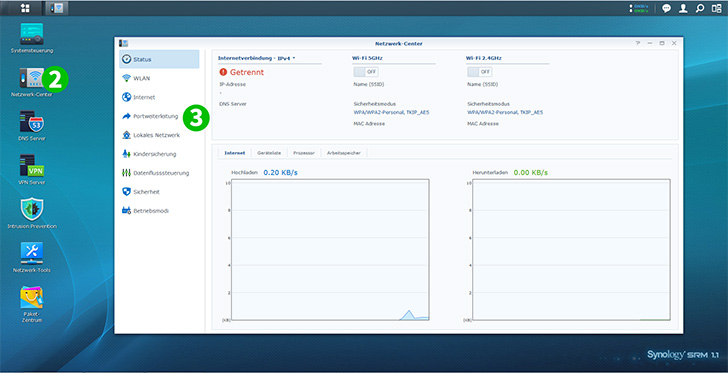 2 Klik op "Network Center"
3 Klik op "Port Forwarding"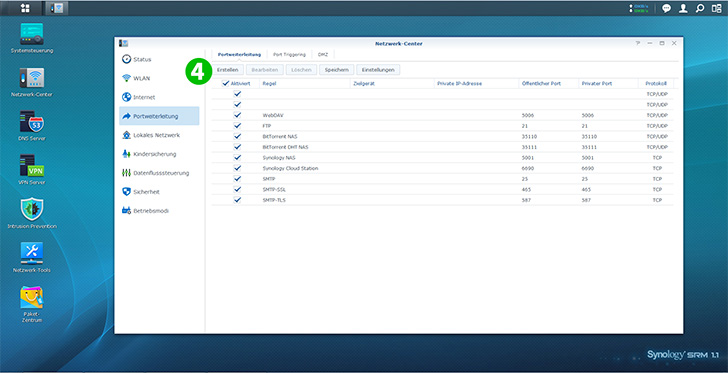 4 Klik op "Create"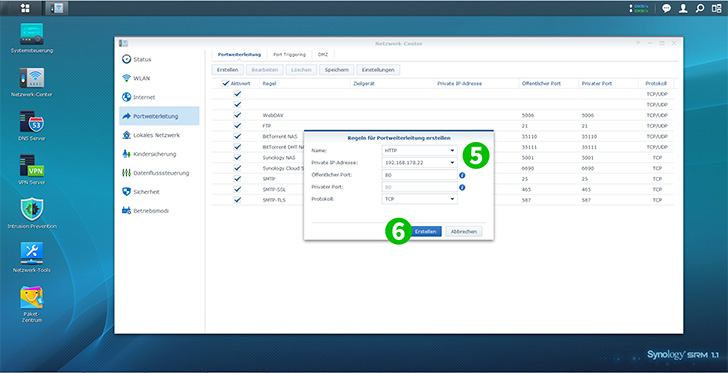 5 Kies "HTTP" en de IP of de computer waarop cFos Personal Net actief is in de optielijsten
6 Klik op "Create"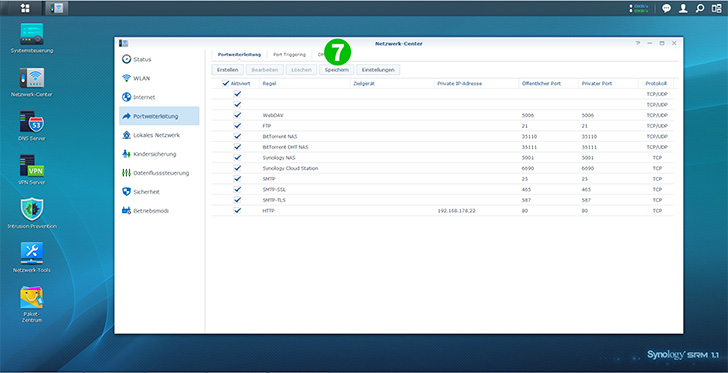 7 Sla de nieuwe instellingen op door te klikken op "Save"
Port forwarding is nu geconfigureerd voor uw computer!
Schakel port forwarding in voor de Synology RT1900acInstructies voor het activeren van Port Forwarding voor de Synology RT1900ac