Enable port forwarding for the Netgear JWNR2010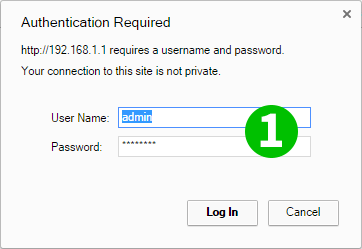 1 Go to 192.168.1.1 from your favorite browser and enter your router username and password (default username : admin , Password : password)
2 Select the "Advanced" tab from the top
3 After selecting "Advanced Setup" You'll see "Port Forwarding / Port Triggering"
4 Select "Port Forwarding / Port Triggering". "Port Forwarding" radio button will be selected by default. If it is not, select it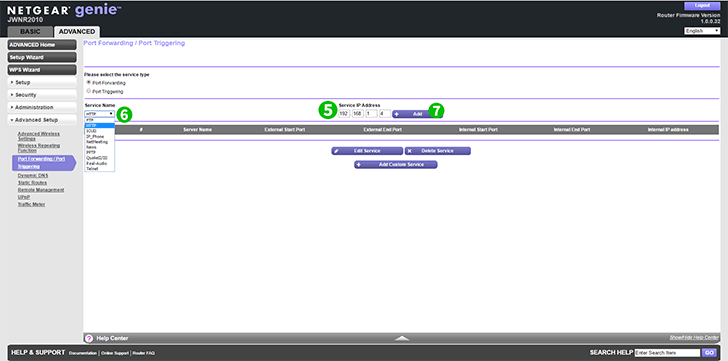 5 Enter the IP address of the PC where cFos Personal Net is running.
6 Now Select "HTTP" Service name from the drop down menu
7 Press "Add"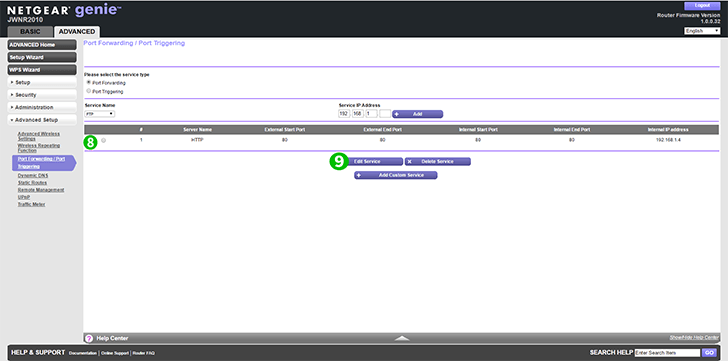 8 If you do everything perfectly you'll see a new line
9 If you want to edit these settings in the future select the radio button and click "Edit service"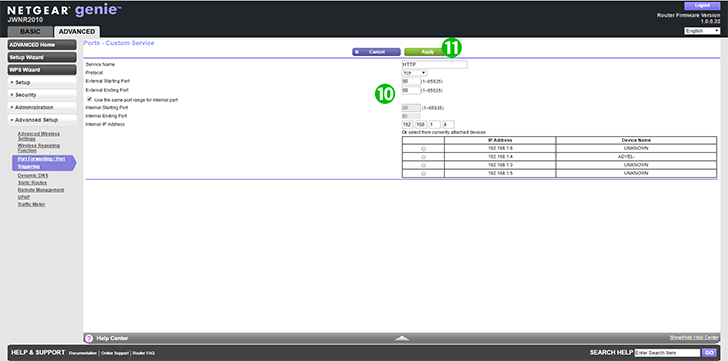 10 You can edit any of these settings any time you want
11 After changing select "Apply"
Port-Forwarding ist jetzt für Ihren Computer eingerichtet.