Enable port forwarding for the Mitrastar HGW-2501GN-R2
1 Log into your router with your username and password (default IP: 192.168.1.1 – default access url: http://192.168.1.1/cgi-bin/main.html - default username: 1234 – default password: 1234). If you are a Movistar ISP user, contact them to get the password.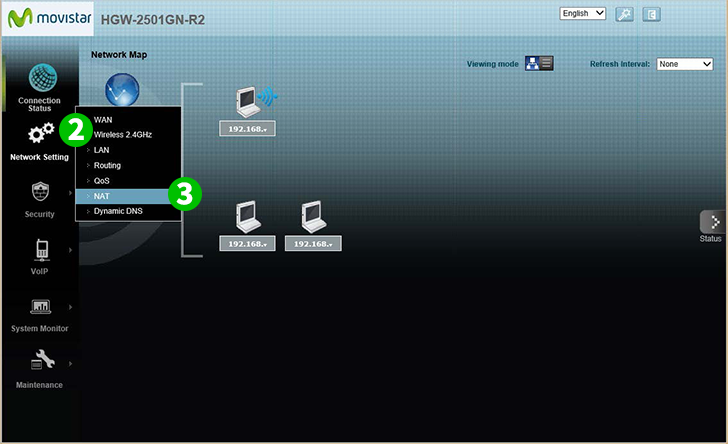 2 Click on "Network Setting" in the main menu on the left
3 Click on "NAT"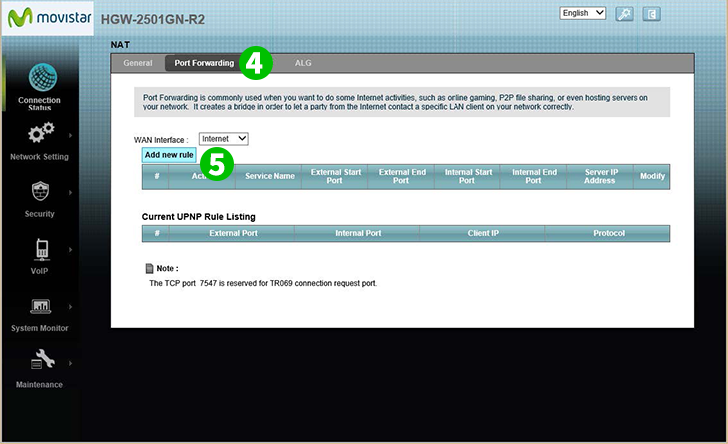 4 Click on the "Port Forwarding" tab
5 Select the Internet interface on "WAN Interface" combo box, and click on "Add new rule" button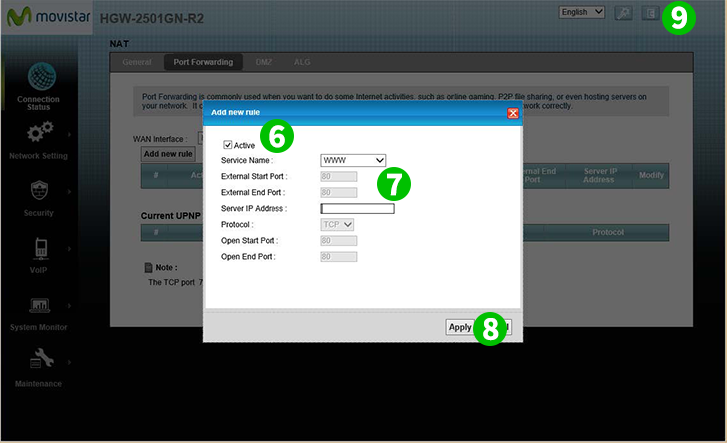 6 Check the "Active" checkbox
7 Select "WWW" as "Service Name" and enter the (preferably static) IP address of the computer cFos Personal Net is running on in the "Server IP Address" field
8 Click on the "Apply" button
9 Log out of your router by clicking on the "Logout" icon on the top-right corner of the page
Port forwarding is now configured for your computer!