Enable port forwarding for the Pace 5168N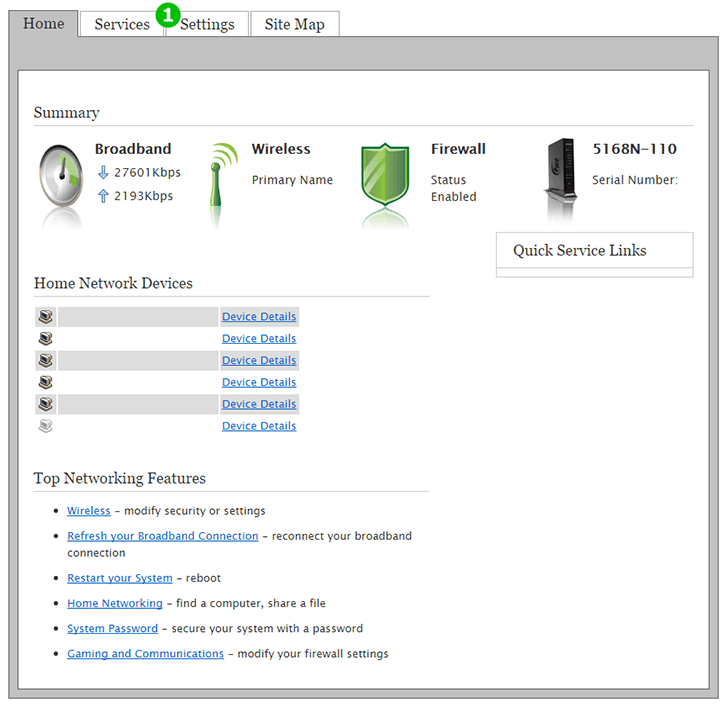 1 Go to your router's menu (typically at 192.168.1.1), and Click the "Settings" tab on top of the page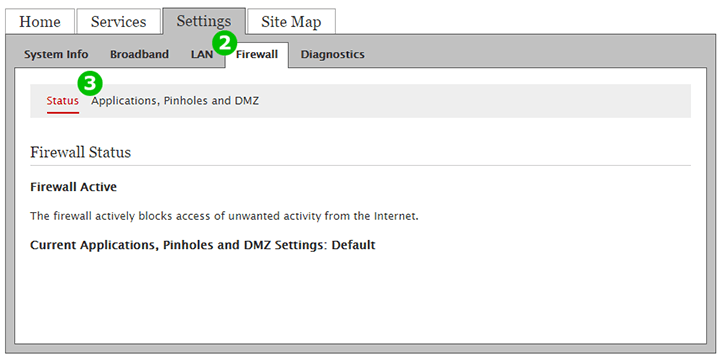 2 Click the "Firewall" tab on top of the page
3 Click "Applications, Pinholes and DMZ"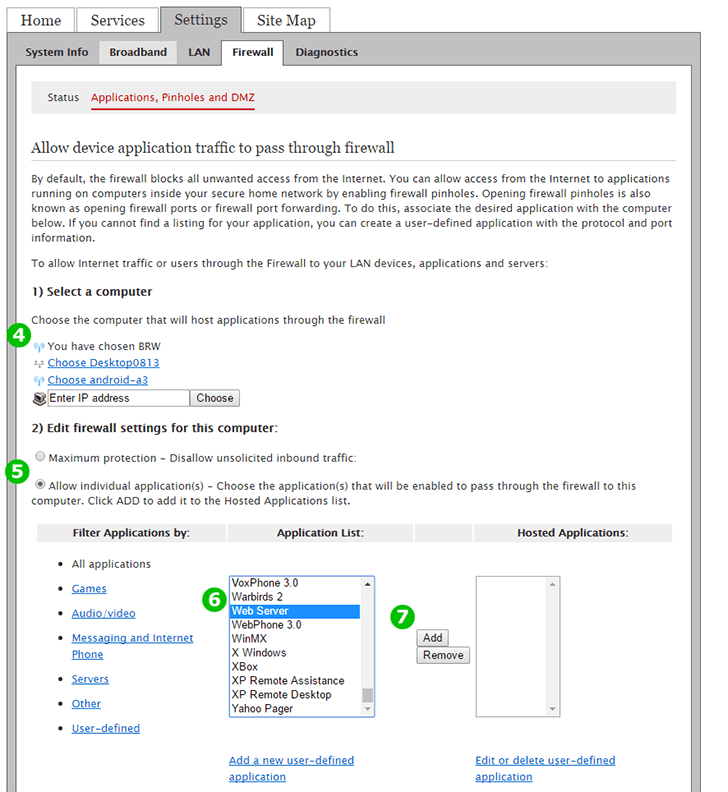 4 From the list of devices connected to the router, choose the computer cFos Personal Net is running on. By default, the first device is automatically selected.

denotes a device connected by cable

denotes a device connected wirelessly
5 Click the "Allow individual application(s)" radio button
6 In the "Application List", find the entry "Web Server". Click "Web Server"
7 Click the "Add" button
8 Login with your router password. If the device is supplied by your Internet Service Provider, the password is typically written on the device's case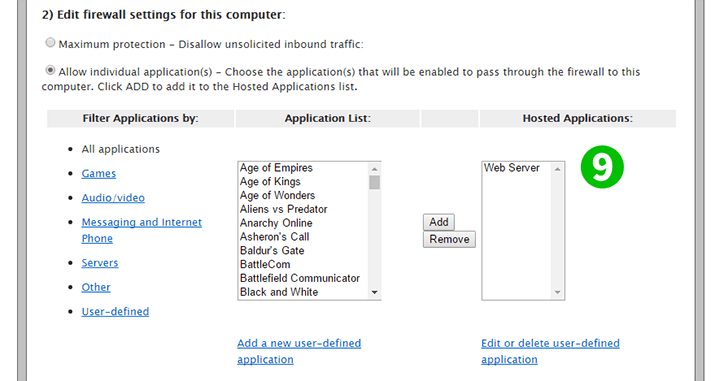 9 You should see the service appear on the "Hosted Applications" list on the right
Port forwarding is now configured for your computer!